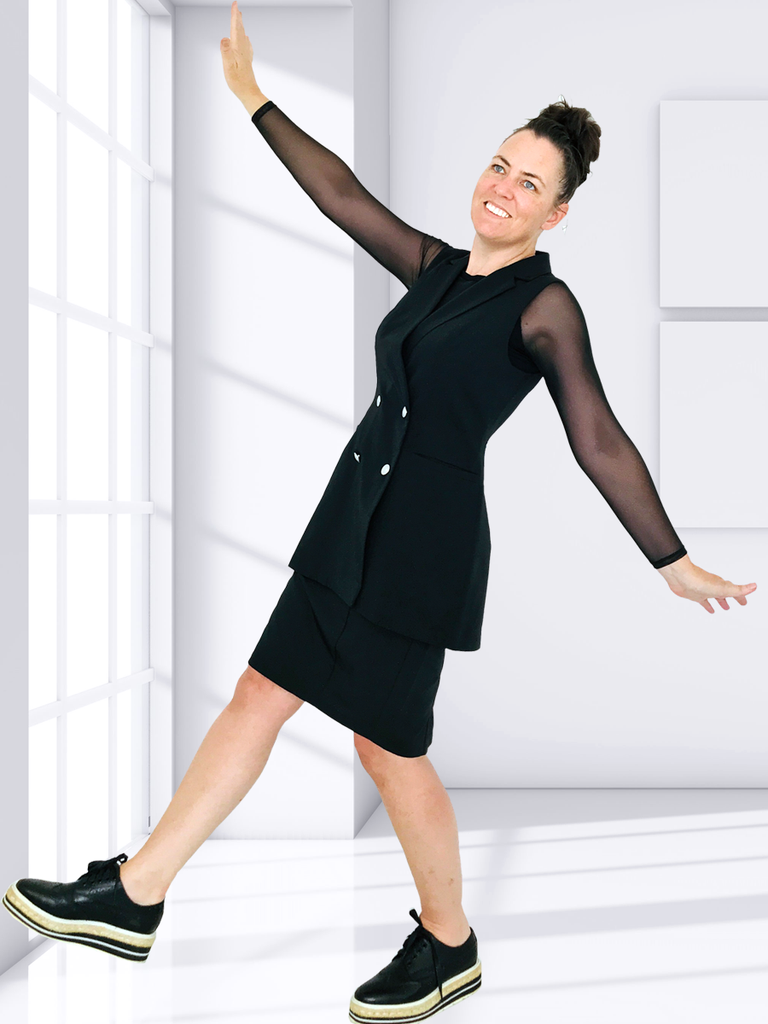 BOSTON VEST
BOSTON VEST / Hairdressing & Salon Uniforms / Style meets function / Blackpants The Original Workwear
Details
DESIGNERS NOTES
The Boston Vests' superb tailoring and sophisticated finish gives a long well-proportioned look to every figure. The subtle button detailing, matte textile and deep neck collar brings professionalism and style to your wardrobe! Versatility, style and function. 
GARMENT DETAILS
STAYBLACK Bleach Resistant Hair Repellent Tint Resistant fabric.
Allows total movement.
Wash and wear finish no iron required.
Tailored to perfection and effortlessly sophisticated.
Matte Finish.
5 gauge YKK heavy duty zip at the back, wear open for extra hip.
Blackpants branded double breasted button closure.
French seams and bodice lining for a better fit.
BLACKPANTS trademark detailing.
SIZE AND FIT
Tailored fit - sure when choosing your size you compare measurements to a fitted garment in your wardrobe.
Fitted thorough the waist and back.
Ample room for movement across the back and shoulder.
Finishes just below the hip.