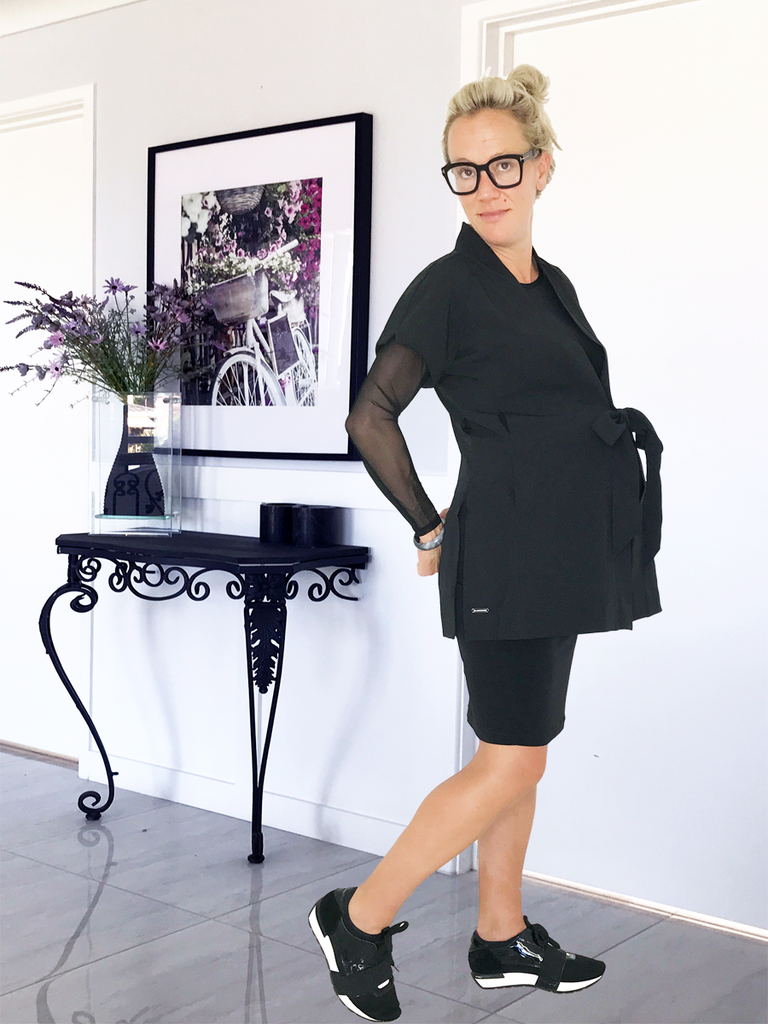 TOKYO WRAP
TOKYO WRAP / Hairdressing & Salon Uniforms / Style meets function / Blackpants The Original Workwear
Details
DESIGNERS NOTES
The TOKYO Wraps' deep v neck, capped sleeves, side slits and tie around waist makes this the perfect tunic for all figures, in particular ladies with a larger bust. The wrap ties with a thick sash, bowing at the back, accentuating the waist and slimming the hips. This will be one of your favourites. Team with pants or a skirt, boots and tights.
GARMENT DETAILS
STAYBLACK Bleach Resistant Hair Repellent Tint Resistant stretch fabric
Allows total movement
Wash and wear finish no iron required
Tailored to perfection and effortlessly sophisticated
Asymmetrical panels
Deep "V" neck, thick tie around sash, bowing at the back
Capped Sleeves
Great on an Apple body shape and larger bust
French seams and bodice lining for a better fit
BLACKPANTS trademark detailing and metal logos
SIZE AND FIT
Tailored fit - be sure when choosing your size you compare measurements to a fitted garment in your wardrobe.
Adjustable Tie up, wrap design allows for maximum comfort.
Fitted thorough the waist and back
Ample room for movement across the back and shoulder
Finishes just below the hip
If you prefer a higher neckline from the cross over please go up a size